Shooters Global - Smart Shoot Timer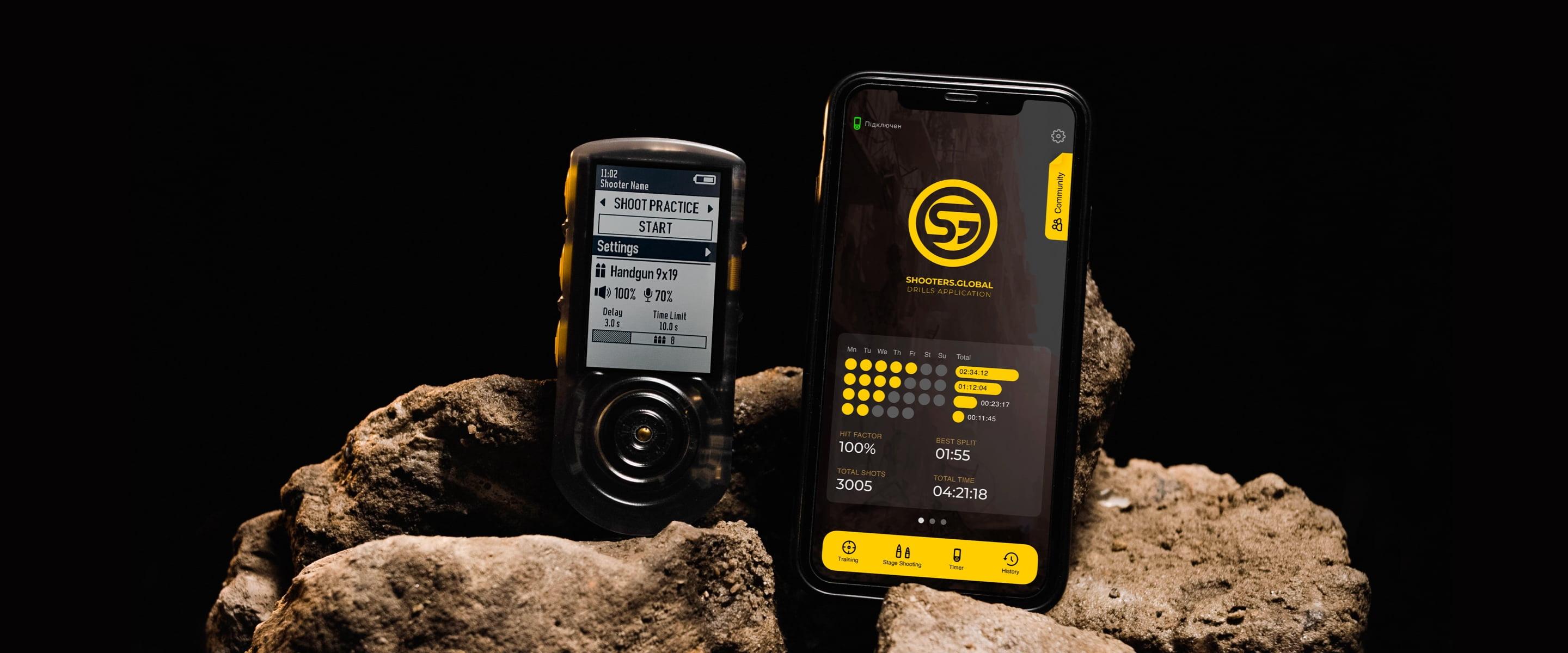 Project Description
Within the development of this project, it was necessary to solve many complex problems so that the product users would conveniently use the device both with and without the application. The device`s design aimed to cause a wow effect, and the mobile applications required to be as simple as possible with very impressive functionality. After receiving feedback from end-users, we made sure that we coped with this task perfectly. We managed to create a convenient ecosystem and reliable operation of the device with the application and applications with the cloud.

The project took more than 8000 work hours of engineers, designers, and programmers who implemented more than 10 innovative solutions. The result of the work was two complete devices, patents, and technical documentation for production.
Electronic design

Web and Mobile Development
Industrial design and Prototyping

User Interface Design
Device
Since there were already similar devices on the market, the task was to surpass them by convenience and manufacturability. As a result, according to users and experts, we have created a revolutionary device that is "the new king on the market". Judge for yourself: the best sound recognition characteristics, intuitive interface, high reliability, and functionality. With such a large screen, the device works without recharging for several months.
We achieved it by a competent architecture, a high-quality selection of components, and excellent processor programming.
Universality
Fixates shots from weapons of any caliber
Built-in memory
Memorizes and displays statistics for 100,000 shots
Built-in accelerometer
Screen auto-rotates to your convenience
High sensitivity
Fixates shots of any caliber
Large screen (400x240px)
Clearly visible in any light
Battery Autonomy
Up to a month of battery life on a single charge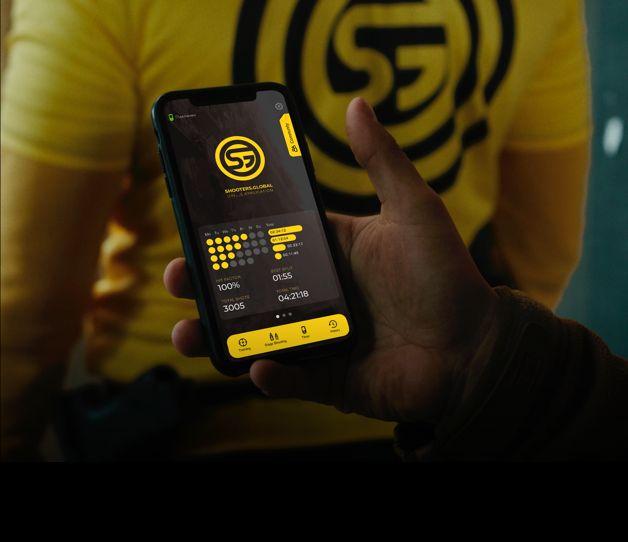 Mobile App for iOS and Android
As with the device, the task set by the customer was not easy. It was necessary to develop an application that unites almost all areas of the shooter`s work. Each of the areas is complex and contains a lot of user experience that is required to be efficiently displayed without complicating the interface. The social part, individual training, training manager, 3D configurator, statistics, and history.
As a result, users received a convenient application for Android and iOS. Reliable operation of the device with the application, stable and invisible connection with the Cloud.
Mobile App Design Process
Starting from scratch and developing the interactive prototype let us suggest and implement the intuitive and user-friendly experience that was further developed into a mobile App which is an integral part of the product.
Research
We searched for apps for different shooting directions, chatted, and collected data from professional shooters. We sent a team to get experience.
1
Analyze
Having filtered a massive amount of information, we determined the values for the user and their relationship. We made a roadmap of priorities for the functionality of the future application.
2
Prototype
We created a mind map, and a clickable prototype was developed based on it, showed it to users, collected reviews and wishes.
3
Deploy
Developed, tested and successfully released the application to the markets.
4
Shooting Range Constructor