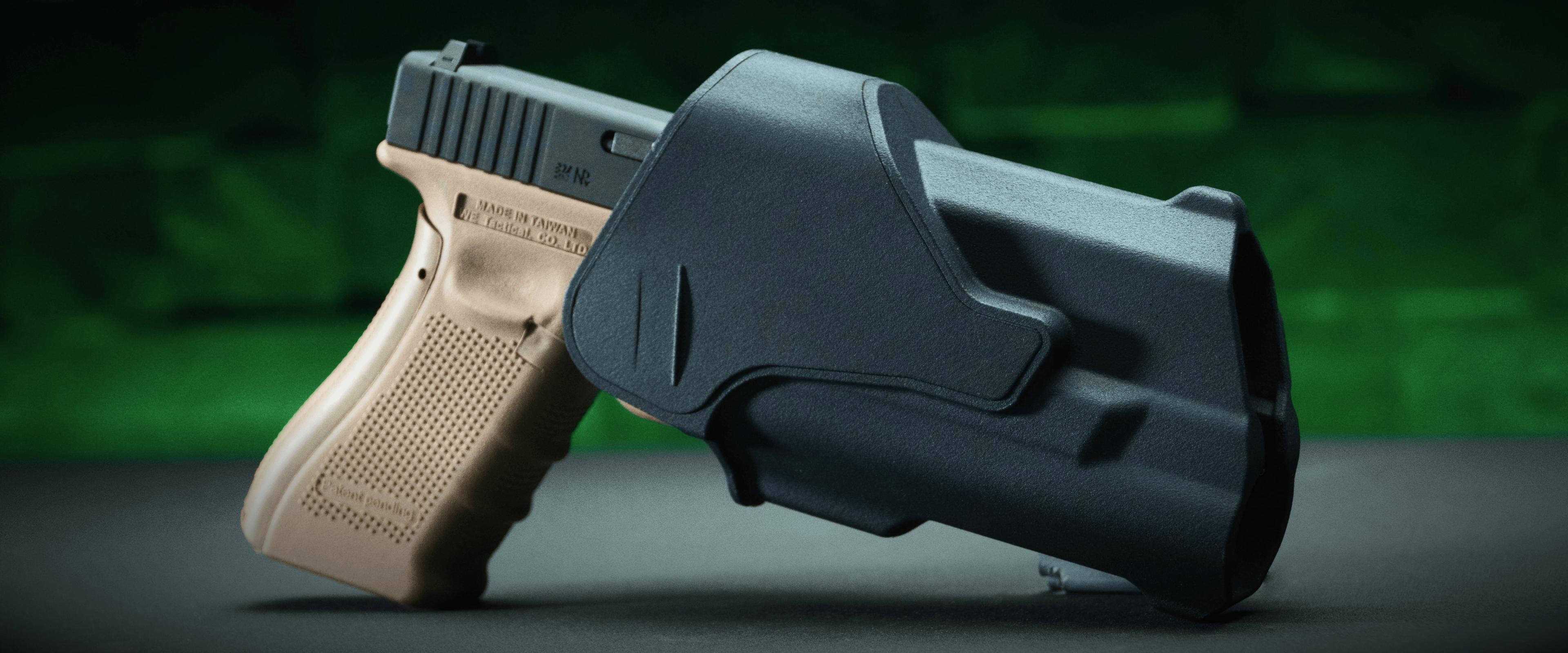 Project Description
Every year law enforcement personnel are faced with situations where their own duty firearm is used against them. The idea to help solve this critical problem led to the birth of this product.Among a number of firearm personalisation and safety technologies developed by UDTech, Safe Holster shines bright. Safe Holster locks a firearm safely in place so it can only be removed by authorized personnel, whilst authorised removal of the gun takes less than a second.
Electronic design

Web and Mobile Development
Industrial design and Prototyping

User Interface Design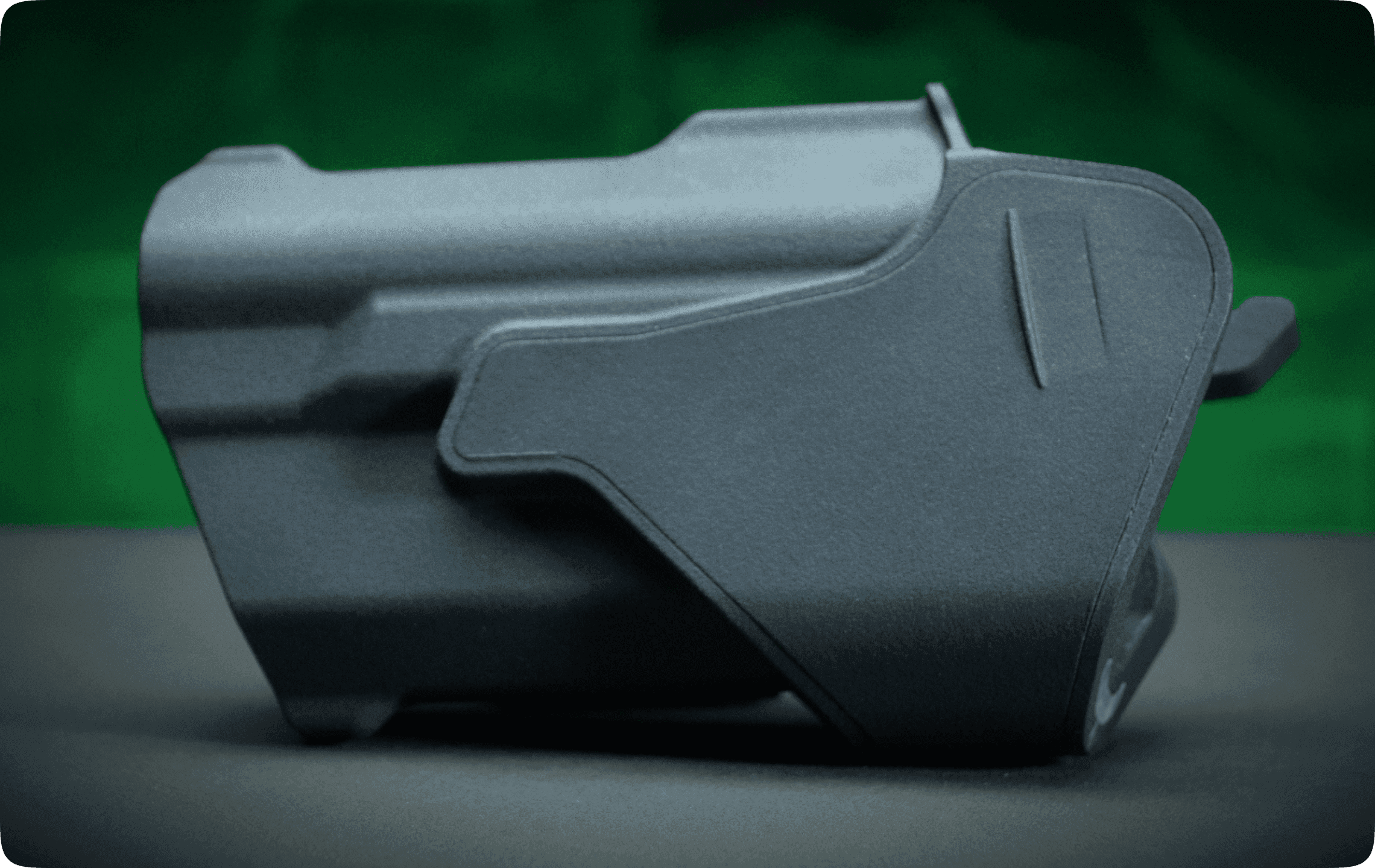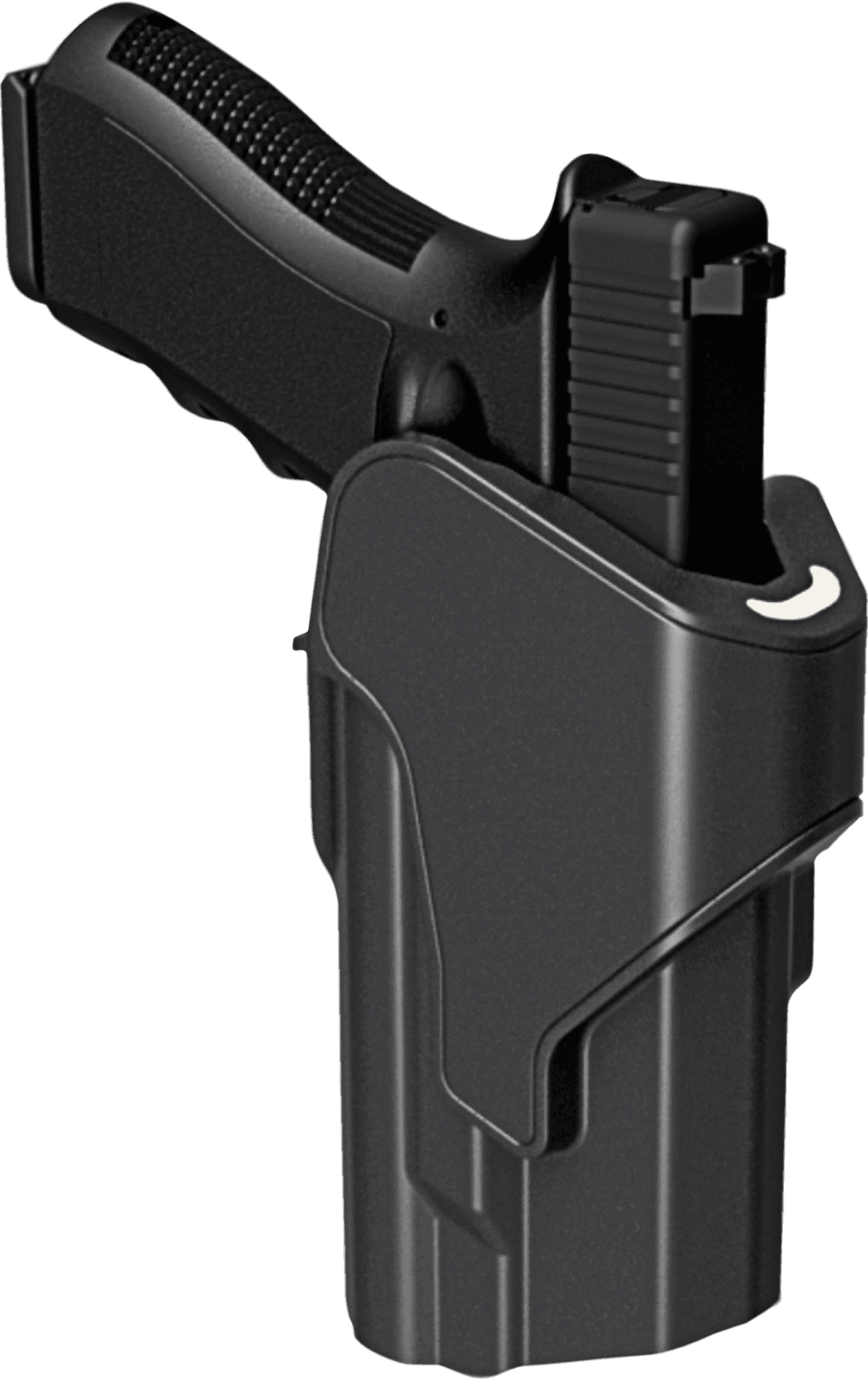 Device
The initial requirement that the team had to meet was creation of a durable, smart, operating in less than a second, and notifying the owner about any attempt of an unauthorised access, electronic Holster.The challenge was accepted and step by step we sketched, designed and prototyped Safe Holster. A durable device that contains electronics module to control mechanical operations, communicate with the server via WiFi and mobile app via BLE, as well as LED indication of the mode the Holster is in.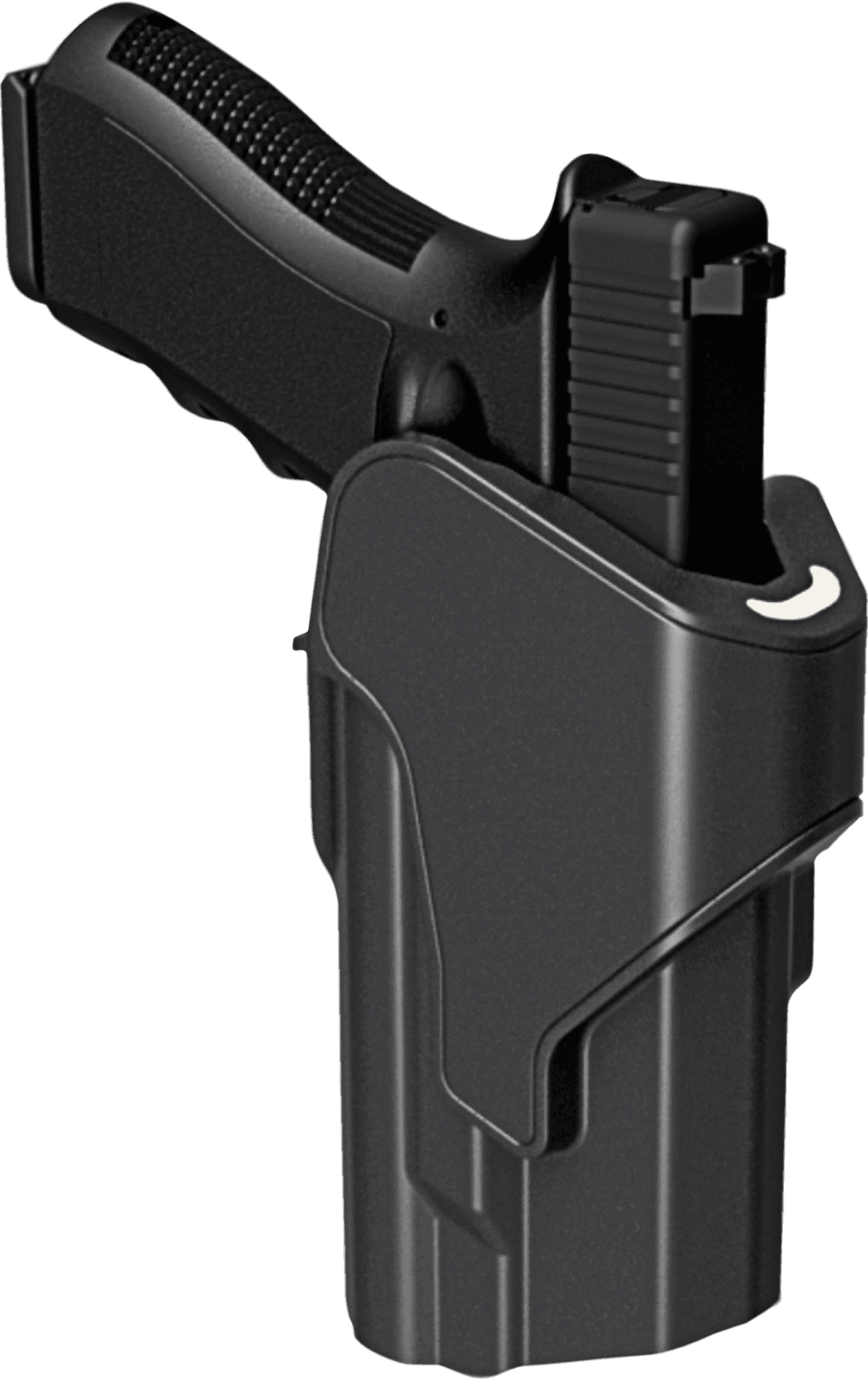 Authorisation to control and operate the Safe Holster is achieved by a specially coded ring worn on the index finger which quickly and securely unlocks the holster so the pistol can be drawn in under a second.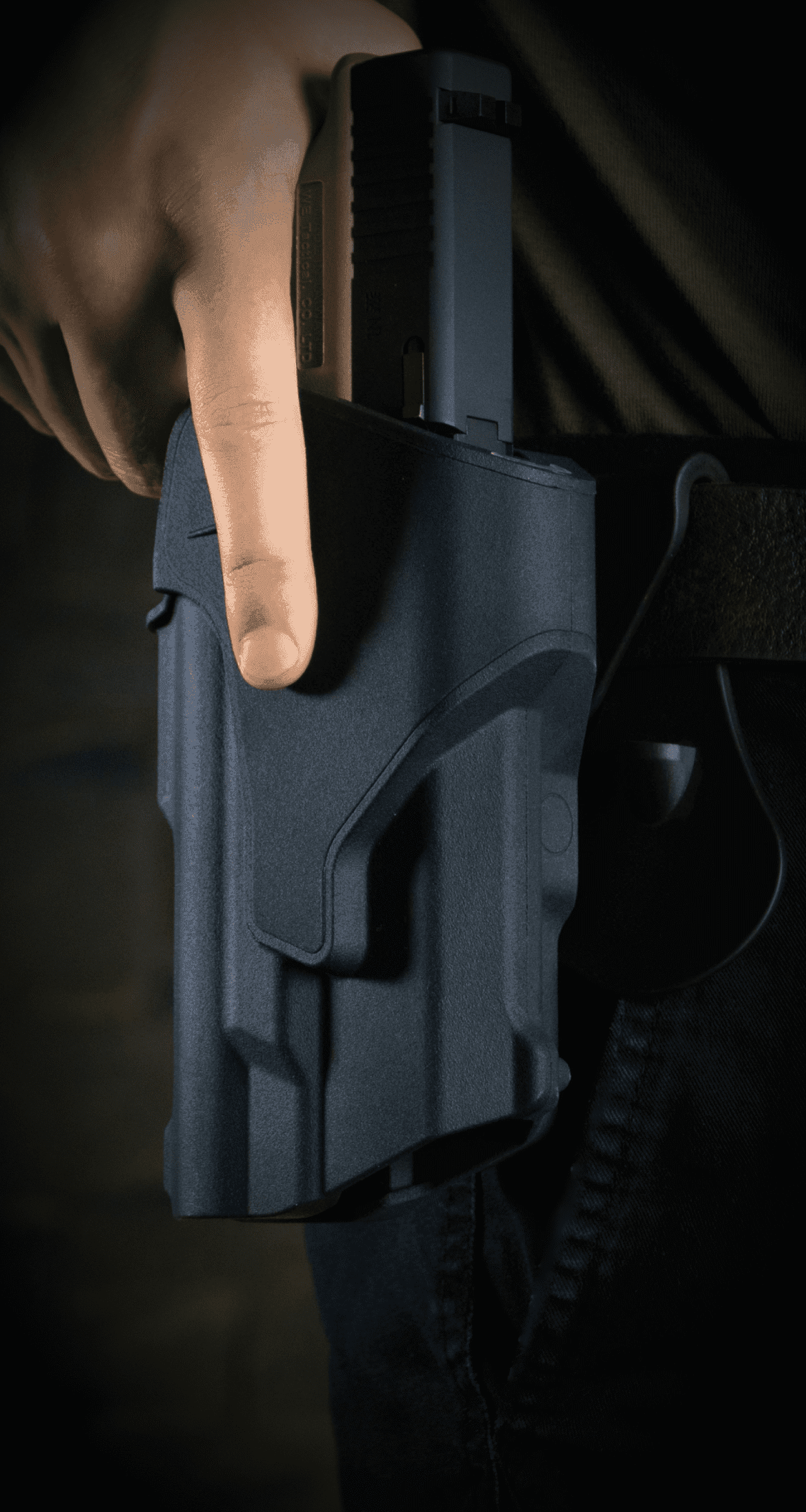 Firearm Safety Technology

for the 21st Century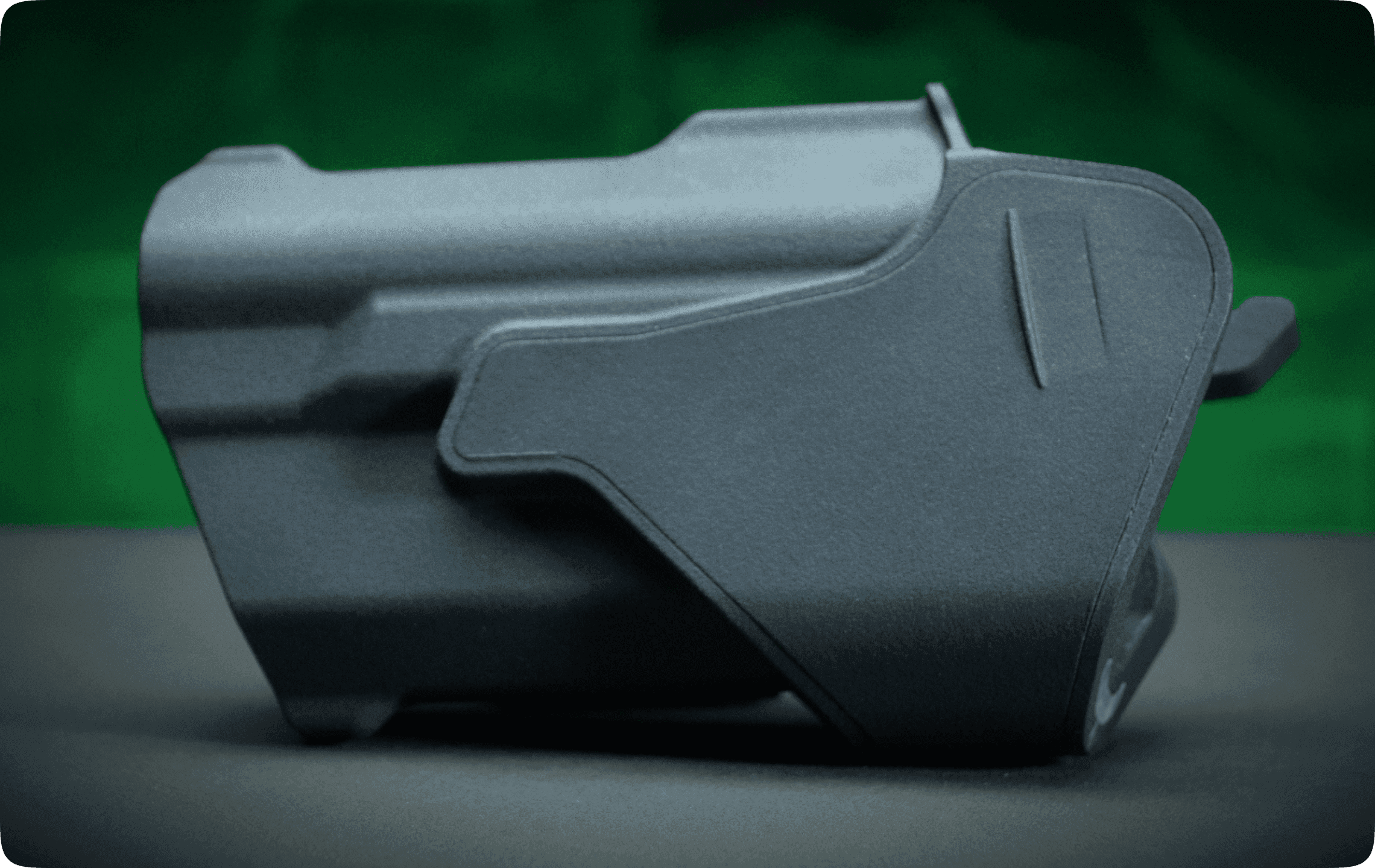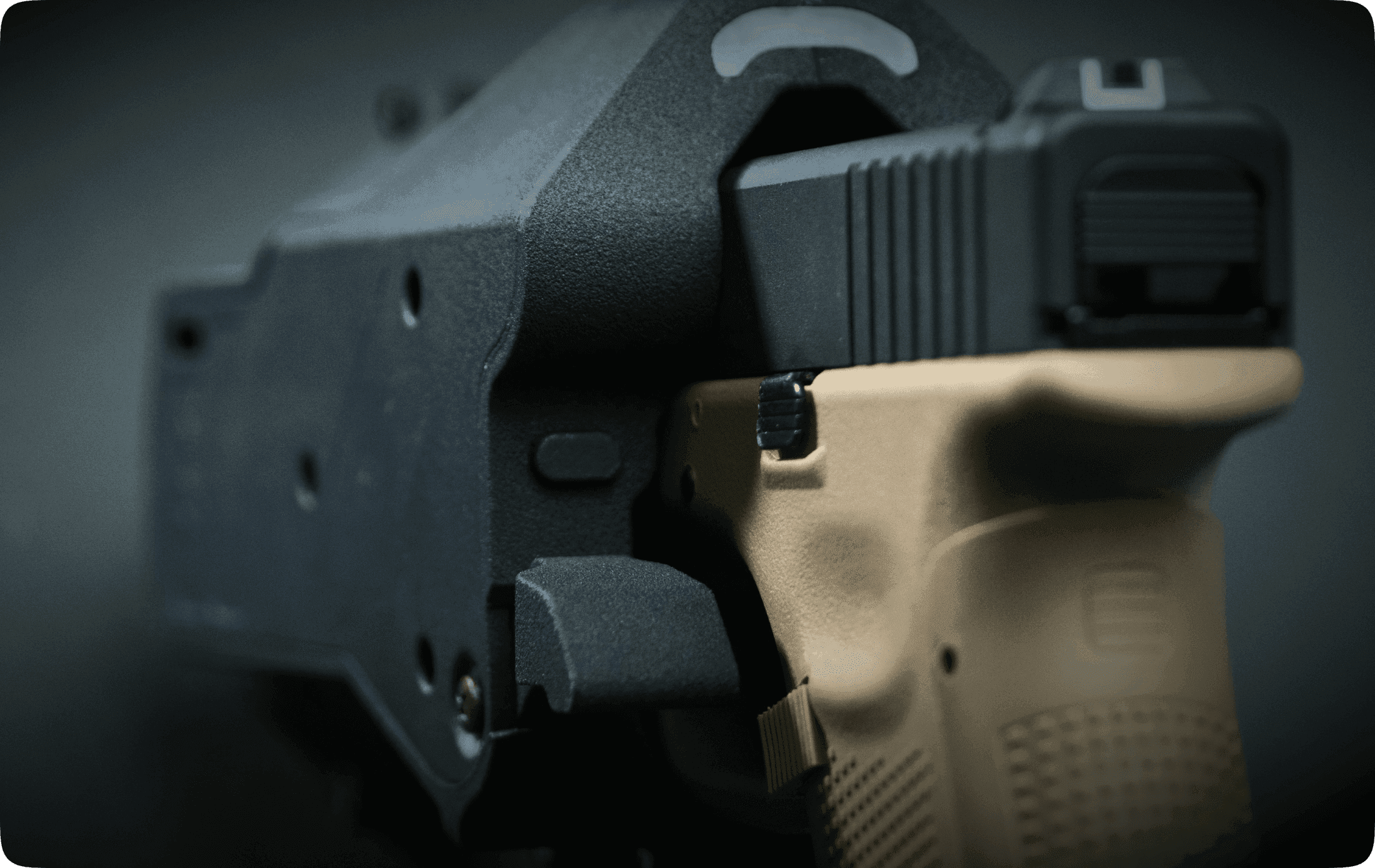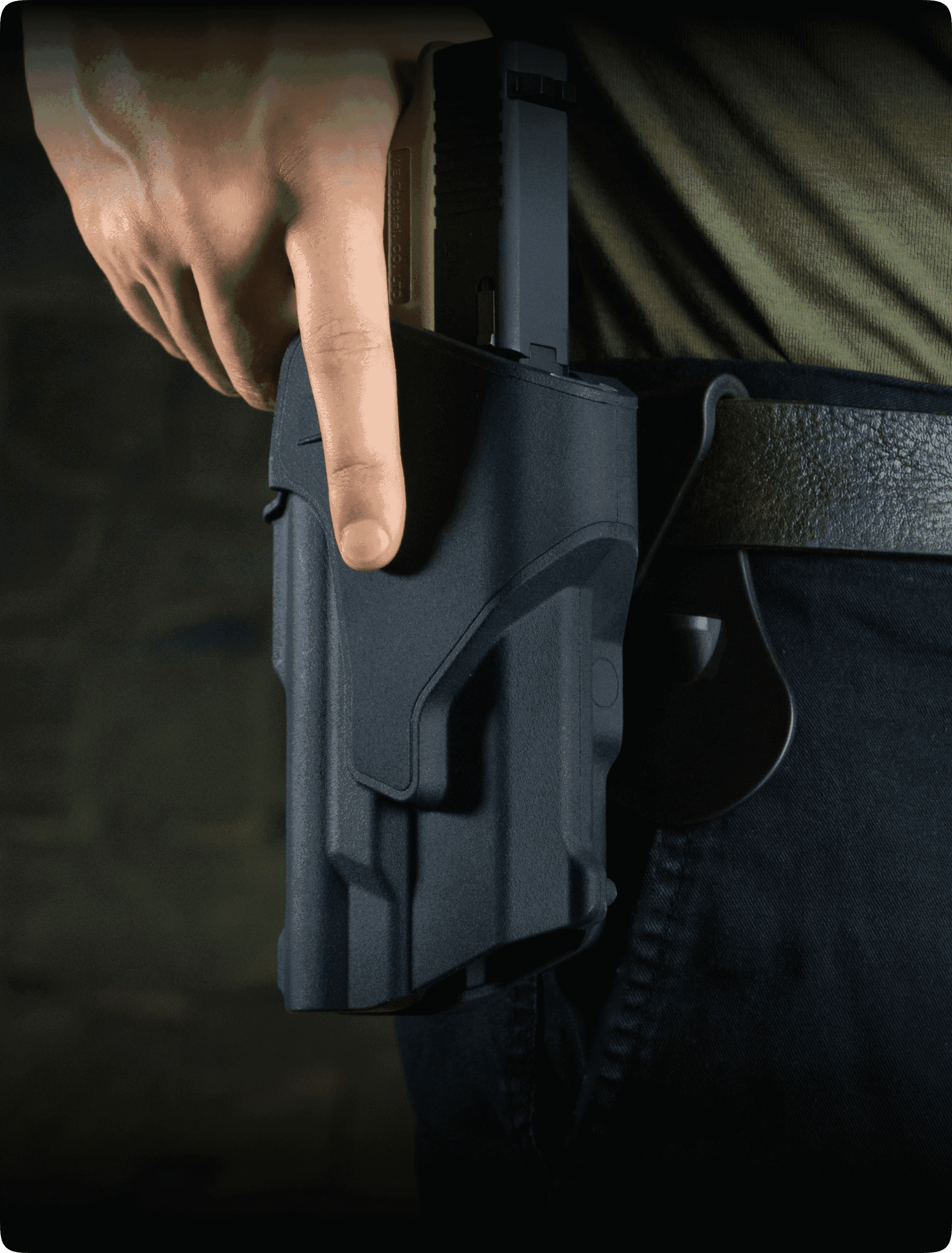 Firearm Safety Technology

for the 21st Century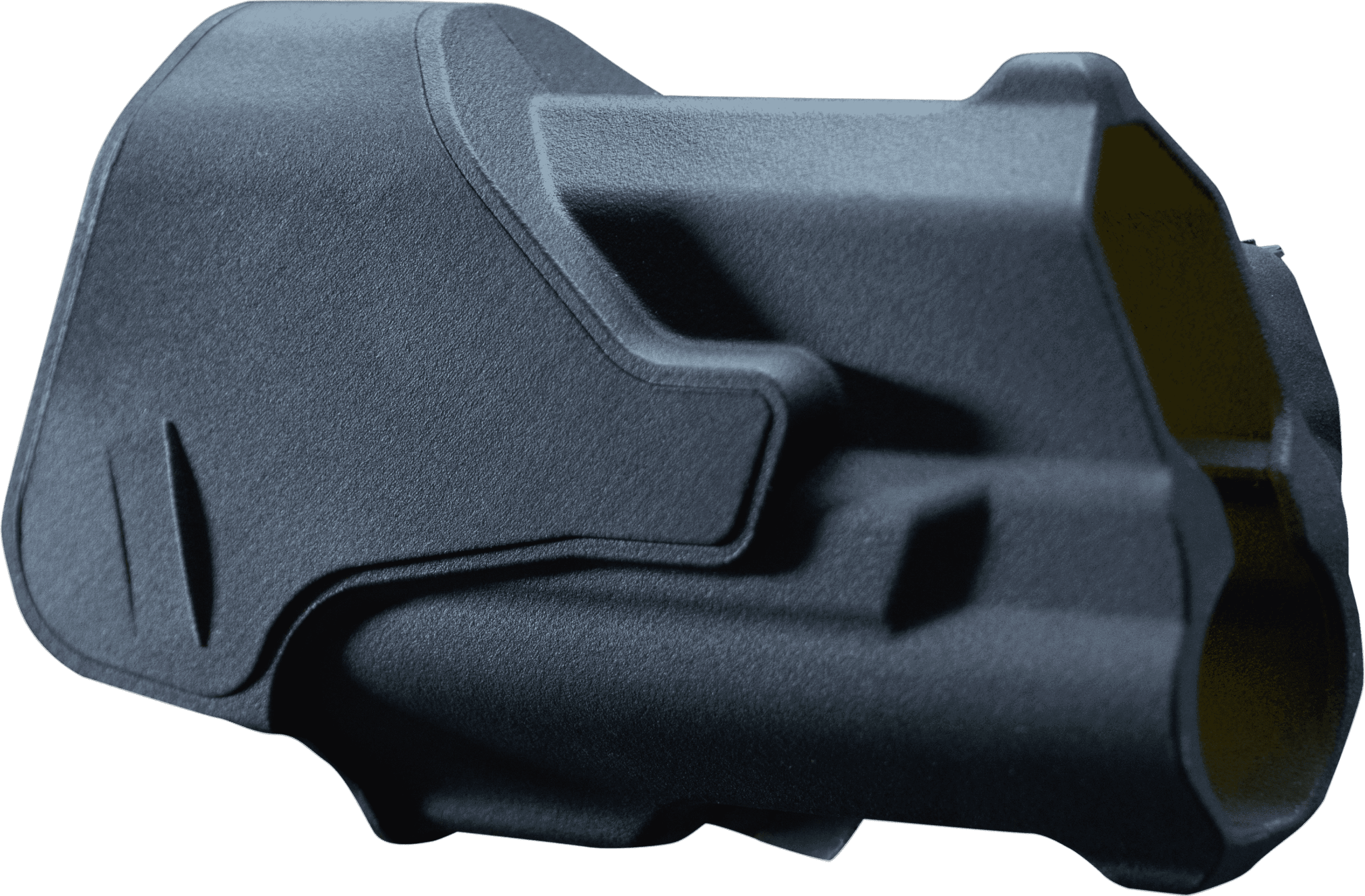 5 hours
Full charging time
Up to 2 years
Battery life in standby mode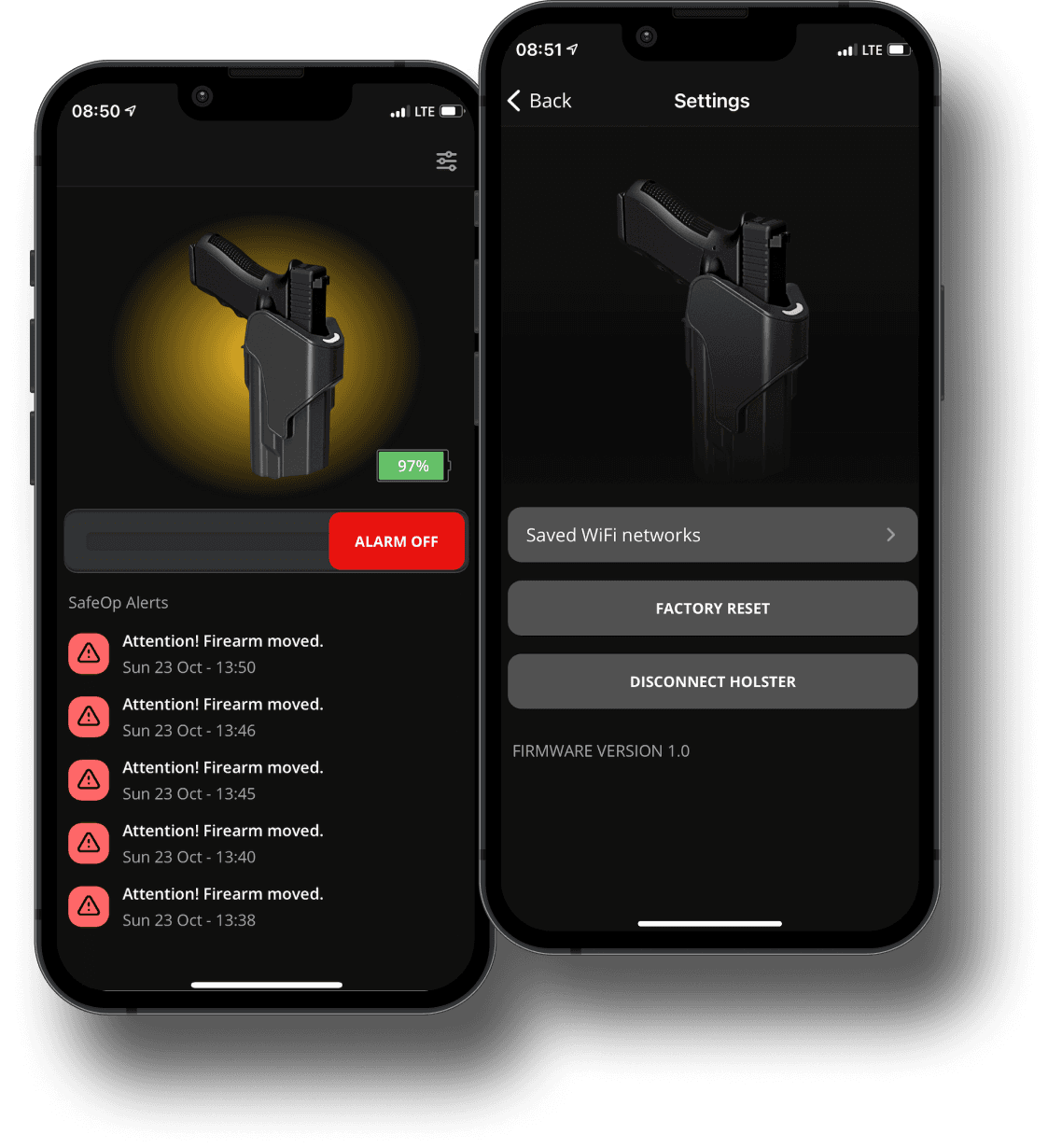 Mobile App for iOS and Android
In addition, we developed an intuitive and simple mobile app with the highest security level to ensure the safety of an officer by denying all unauthorized access.A specially designed alarm mode that can be set in the mobile app acts as a tireless watchdog when the holster is not in use. In this mode when movement of the holster is detected, an immediate alert is sent to the mobile app notifying the owner of unauthorized handling.
Mobile App Design Process
When developing the mobile app, we took into account all the scenarios for using the product, so that the interface would be intuitive and easy to interact with
Research
We studied the market and all the competitors. We found the problems that our app solves in conjunction with the product and gathered ideas to improve the experience of interacting with it.
1
Analyze
Analyzing the data about the problems and ideas on how to improve them, we map different scenarios for using the app and conduct interviews with the target audience.
2
Prototype
To evaluate the user experience, we create a clickable prototype and check whether it meets all the UX requirements that solve the main user problems.
3
Deploy
When all the design, development, and testing is done, we upload the app to the App Store and Google Play.
4
With Safe Holster development from scratch we help bring secure and safe firearm carry into the 21st century with an intuitive, durable and fast solution that can be relied on.